Wow what a big day!  Today the new Stampin' Blends are available for purchase, and they are going to be a hot seller!  For those of you that have been hiding under a rock and don't know what Stampin' Blends are well I am going to share a little bit about them.
Stampin' Blends are Stampin' Up!'s brand new premier alcohol markers.  Stampin' Blends come in 12 Stampin' Up! colors ranging from Sublets, Regals, Brights, and Neutrals along with a Ivory, Bronze, and Blender.  There are Blends in each of these color families.  Each color comes in a light and a dark shade.  Stampin' Blends allow you to add just the right amount of color to your project where you need it with the fine tip or the brush tip.  The press fit seal prevents air from entering the barrel and causing evaporation.  Stampin' Up! has done in-house testing for evaporation and life testing and are really happy with the results, so you can feel confident in the fact that you are purchasing a very high quality product as we have all come accustom to with Stampin' Up! products.  The nestable lids are easy to keep track of and have a tight fit for long-lasting color.
Introduction Video:
They come in a couple different ways for you to purchase.  Stampin' Blends can be purchased in single, combo packs and the whole collection of twenty six markers.  This makes it easy for you to pick what is right for your budget.
Rick's Blend Bundles:
I have a couple Blend Bundles for you to pick from to help you in picking your favorites.  You can pick which ever option works best for you.  Please use the November Host Code with your Blend purchases to get your free combo items.
Option 1: Purchase any 12 Stampin' Blends individual colors

Cost: $54.00 (before taxes and shipping)
receive the Stampin' Blends Color Lifter for FREE

Option 2:  Purchase any Ten Stampin' Blends Color Combo Packs

Cost $90 (before taxes and shipping)
receive a Stampin' Blends Color Lifter, Ivory Stampin' Blends Marker and Ivory Stampin' Blends Bronze Marker for FREE

Option 3: Purchase the Entire Collection of Stampin' Blends

Cost: $121.50 (before taxes and shipping)
Receive a pack of Whisper White Thick Cardstock & a Tuxedo Black Memento Ink Pad FREE
Color Me Happy Stamp Set & Project Kit:
With the release of the Stampin' Blends there is also a new project kit that is centered around the blends it's called Color Me Happy Project kit and is only available while supplies last.  The kit will make 16 cards 4 each or 4 designs and it's super cute.
The Color Me Happy Stamp Set ties everything together with some great line art that's perfect for coloring.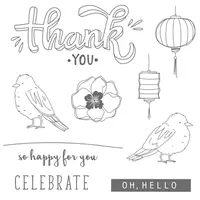 You can download the Stampin' Blends Brochure by
clicking here
! If you have any questions about Stampin' Blends please
contact me
I am happy to answer any questions you may have.  Just as a reminder that if you would like to purchase any of the Stampin' Blends you can do so in my online store by clicking on the link below you can email me and your order along with payment and Shipping information and I will be glad to place the order online for you.
Happy Stampin'
Rick
November Host Code:
HEEY9NGA
Place an order totaling $50.00 (before Taxes & Shipping) in my online store from now until November 27, 2017 and receive a two pack of a Stampin' Blend color of your choice (a $9.00 Value) for Free in December.
You must use the above host code on your order to qualify for this offer.   To use the Host Code click here!
If your order is under $150 please consider using this host code on your order to receive a free Gift from me.  If your order is $150 or more please don't use the hostess code. (Doing so would forfeit your Stampin' Rewards you have qualified for spending $150 or more.)   Please make sure you do not mark "No contact" when creating an Account on Stampin' Up!'s website.  In doing so I will not be able to send you your free gift; or current catalogs to you.  Your information will not be given out to others.
Product List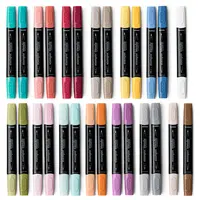 Save